Keep up on the latest in Global Housing
United Nations Day 2022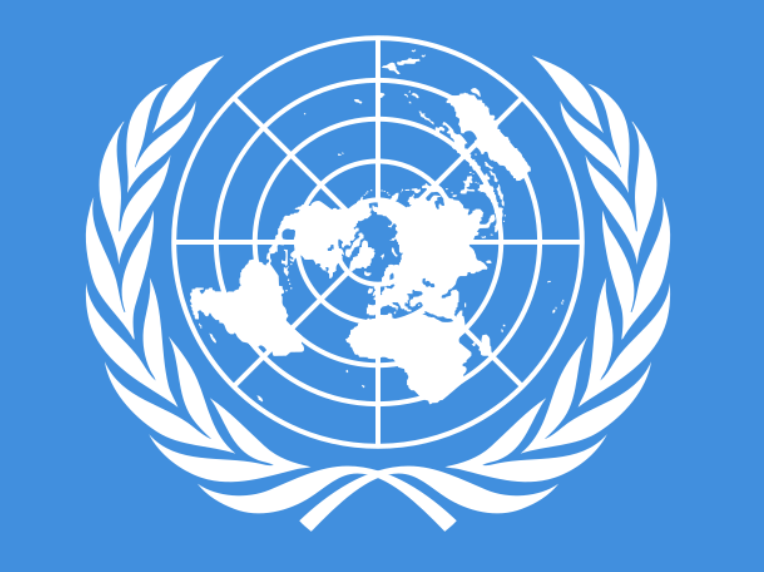 Monday, October 24 • 12:00pm EST
Innovative Ideas to Transform the Global Workforce Housing Crisis: Disruptive, Creative & Sustainable Solutions Which Make a Difference
Announcing Global Housing Network's Ambassadors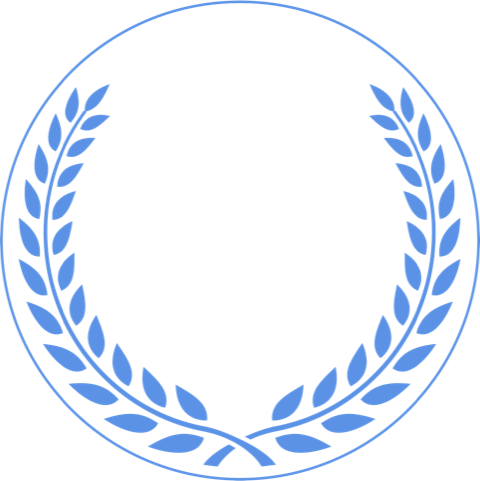 In recognition of support and guidance toward the mission of providing housing for the working poor, GHF designates strategic individuals who have worked directly, or intend to work directly, to assist with the GHF mission.
The Future of Workforce Housing is Now: Innovative, Creative & Sustainable Solutions from Around the World
On Monday, October 25 2021, in celebration of United Nations Day, the Global Housing Foundation facilitated a virtual program highlighting new and innovative solutions to solve workforce housing from around the world.
Hear from industry experts and become inspired by the groundbreaking solutions set to transform the affordable housing crisis for the better.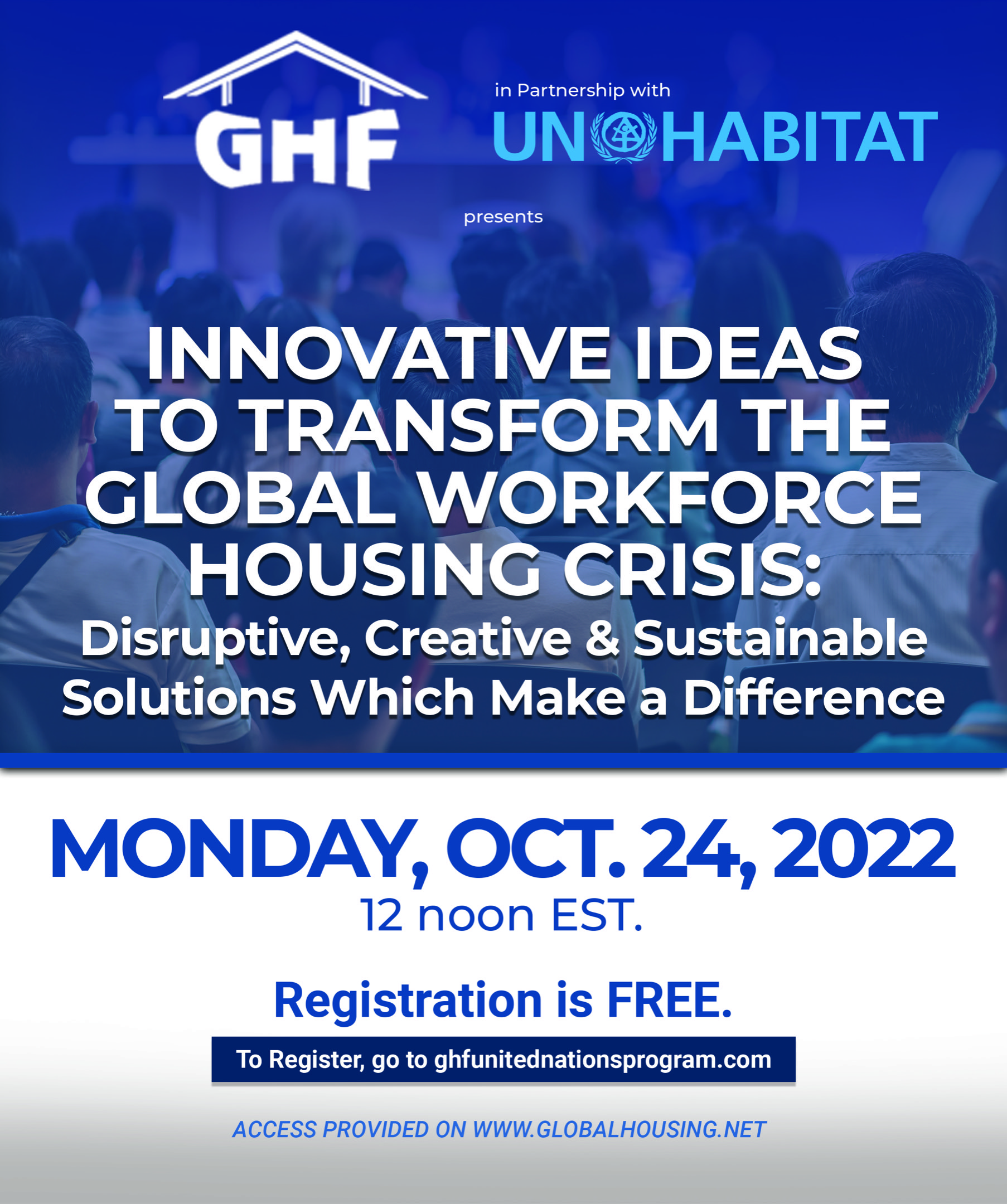 The Global Housing Network presents and aggregates otherwise hard to find resources to further raise awareness for our mission of building housing for the poor.
Started by the Global Housing Foundation in response to COVID-19, the GHN is a key resource connecting hundreds of organizations and individuals.
The Global Housing Foundation's mission is to provide affordable housing for the working poor.
Global Housing Discussions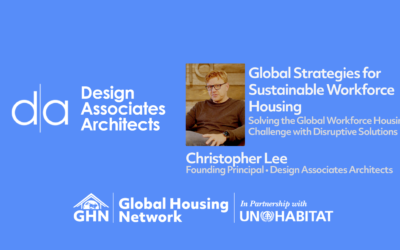 Christopher Lee, Founding Principal of Design Associates Architects and Board of Directors at Global Housing Foundation, discusses disruptive solutions to solving affordable housing through the lens of an architect with a demonstrated history in government-private...
Breaking News From our Partners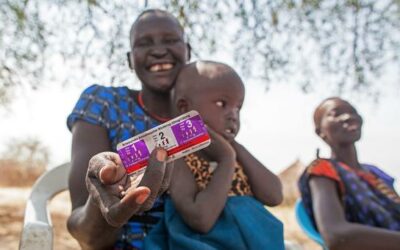 Despite the continued impact of COVID-19, malaria cases and deaths remained stable throughout last year, according to new data released on Thursday by the World Health Organization (WHO).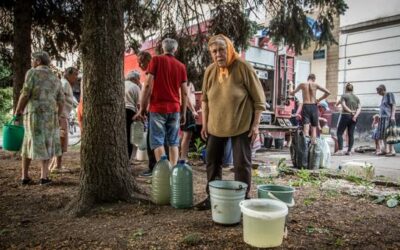 A UN-led push for greater cross-border cooperation over increasingly finite water resources, made significant progress on Thursday, after it was announced that more than 30 governments and organizations have decided to work together on the issue.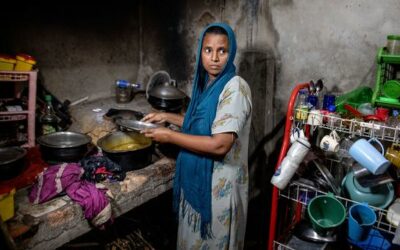 Spiralling debt in low and middle-income countries has compromised their chances of sustainable development, the head of UN trade facilitation agency UNCTAD has warned.
Amidst multiple conflicts that have disrupted supply chains, fuelled food insecurity, and contributed to the rising risk of famine and forced displacement throughout numerous countries, the UN convened a high-level meeting on Friday to discuss solutions surrounding...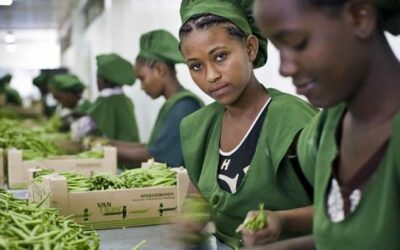 Rising inflation has caused a striking decline in real monthly wages in many countries, the International Labour Organization (ILO) said in a report published on Wednesday, highlighting the urgent need for policies to prevent further poverty, inequality and social...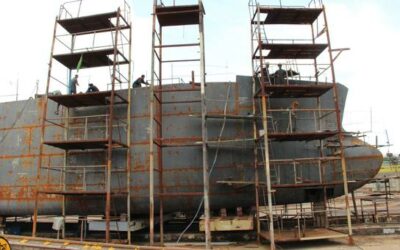 The entire shipping industry must invest urgently in sustainability if it is to withstand future shocks and help prevent another global cost-of-living crisis linked to supply chain disruption, UN trade and development experts UNCTAD said on Tuesday.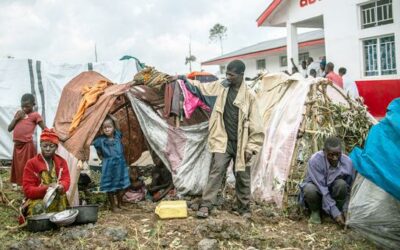 Humanitarian aid alone cannot overcome record levels of internal displacement globally, the UN Development Programme (UNDP) said in a report published on Tuesday, calling for urgent action to support people uprooted by climate, conflict and crisis.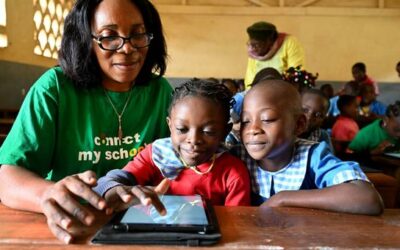 The annual UN forum on Internet governance is under way this week in Addis Ababa, Ethiopia, aiming to deliver bold solutions for an open, free, inclusive and secure digital future for all, in particular for the 2.7 billion people with no Internet access.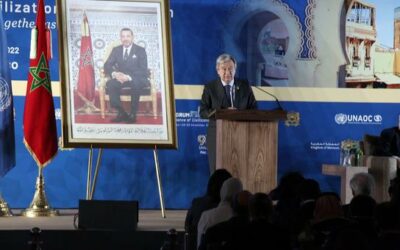 In a world where "old evils – antisemitism, anti-Muslim bigotry, persecution of Christians, xenophobia, and racism – are receiving new leases on life", the UN Alliance of Civilizations is helping to show the way on how to act in solidarity, UN Secretary-General...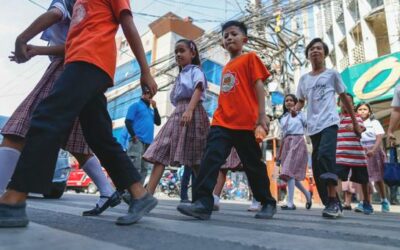 UN Secretary-General António Guterres has called for greater global efforts to achieve the goal of reducing traffic deaths and injuries by half by 2030.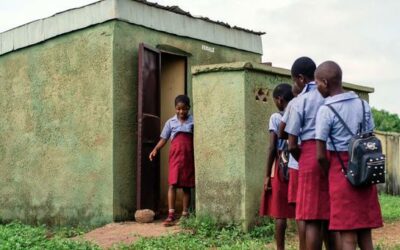 Ahead of World Toilet Day on 19 November, the UN Children's Fund (UNICEF) is launching a new game plan to help governments achieve safely managed sanitation for their populations and meet the sanitation target laid out in the Sustainable Development Goals (SDGs).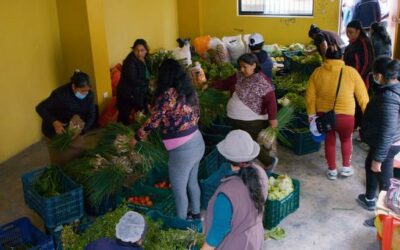 Peru has become the most food-insecure country in South America, according to the UN's Food and Agriculture Organization, FAO.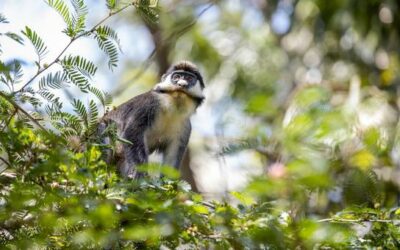 While for many years the climate crisis and the biodiversity crisis have been treated as separate issues, the reality – as highlighted on Wednesday at COP27– is that there is no viable route to limiting global warming to 1.5°C without urgently protecting and restoring...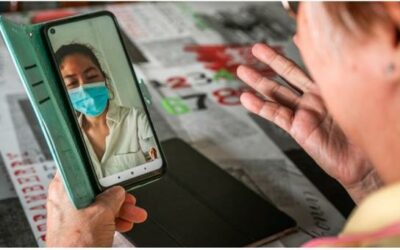 With the right national policies, digital technology can give "an unprecedented boost to sustainable development", particularly for the poorest countries, the UN chief told the G20 Summit in Bali, Indonesia, on Wednesday.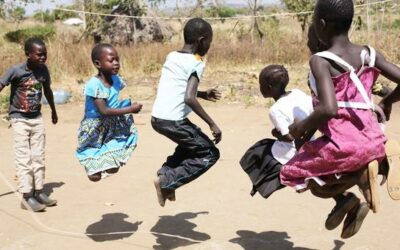 The Day of 8 Billion, officially marked on Tuesday, is a milestone moment for human longevity, according to the UN Population Fund (UNFPA), "signalling major improvements in public health", but it also comes with warnings of worsening economic inequality and...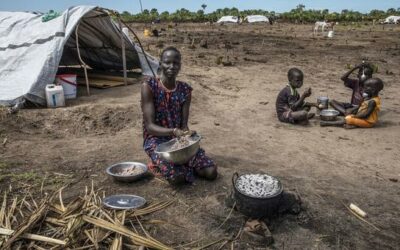 Without coordinated action, this year's "crisis of affordability" threatens to become a dire global food shortage in 2023, the UN chief told the G20 Summit in Indonesia on Tuesday.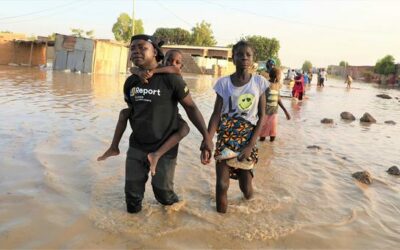 With the global population now at eight billion and growing, action or inaction by the world's largest economies, the G20, will be critical to determine if everyone gets to live on a peaceful and healthy planet, UN Secretary-General António Guterres said at a press...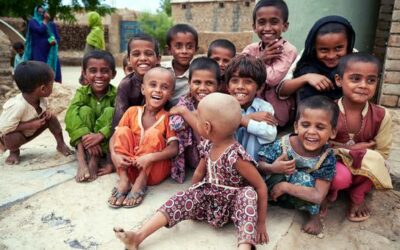 Next week, the world's population is due to reach eight billion, which the UN chief is describing as "a testament to scientific breakthroughs and improvements in nutrition, public health and sanitation".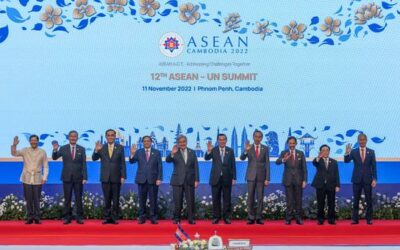 As "deepening divisions" threaten global peace and security, "dangerous rhetoric" is raising nuclear tensions, the UN chief told a meeting of Asian leaders in Cambodia on Friday.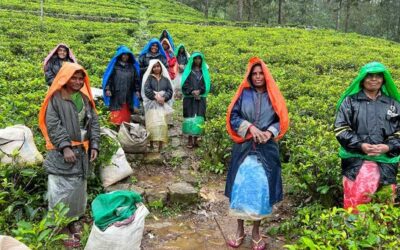 Amid a looming food security crisis linked to Sri Lanka's cost-of-living crunch, the country's most vulnerable breadwinners wonder how much longer they can cope, as the Government battles the nation's worst economic crisis since independence in 1948.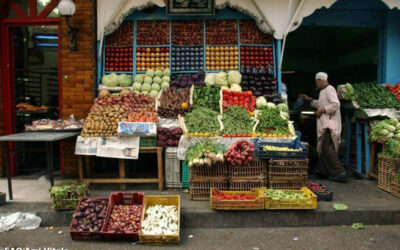 Food import costs globally are projected to reach nearly $2 trillion this year, or higher than previously expected, the UN Food and Agriculture Organization (FAO) said in a report published on Friday.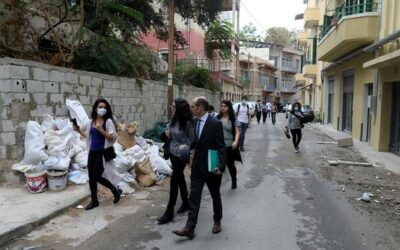 Although the global cost-of-living crisis will be an obstacle to eradicating poverty by 2030, countries can still make significant progress towards this Sustainable Development Goal (SDG), UN-appointed human rights expert Olivier de Schutter has said.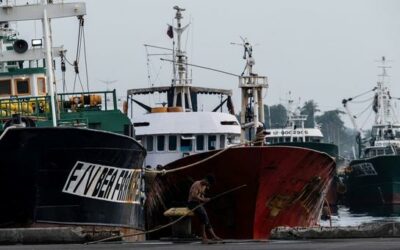 Global action to fight illegal, unreported, and unregulated (IUU) fishing has intensified, the Food and Agriculture Organization said on Monday, noting that 100 States have now signed on to an international agreement battling the scourge.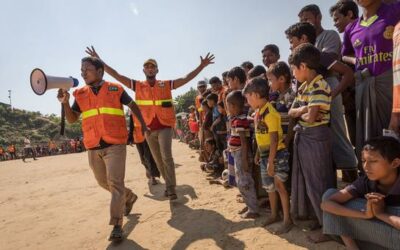 With climate-related disasters displacing more people than conflict, UN Secretary-General António Guterres on Monday unveiled the details of his plan to ensure everyone on the planet is protected by early warning systems within the next five years.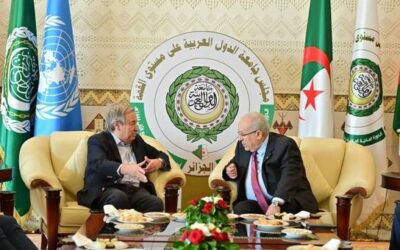 Amid growing geopolitical divides and deepening inequalities, cooperation is the only way forward, UN Secretary-General António Guterres said in Algiers on Tuesday, addressing the Summit of the League of Arab States.