Keep up on the latest in Global Housing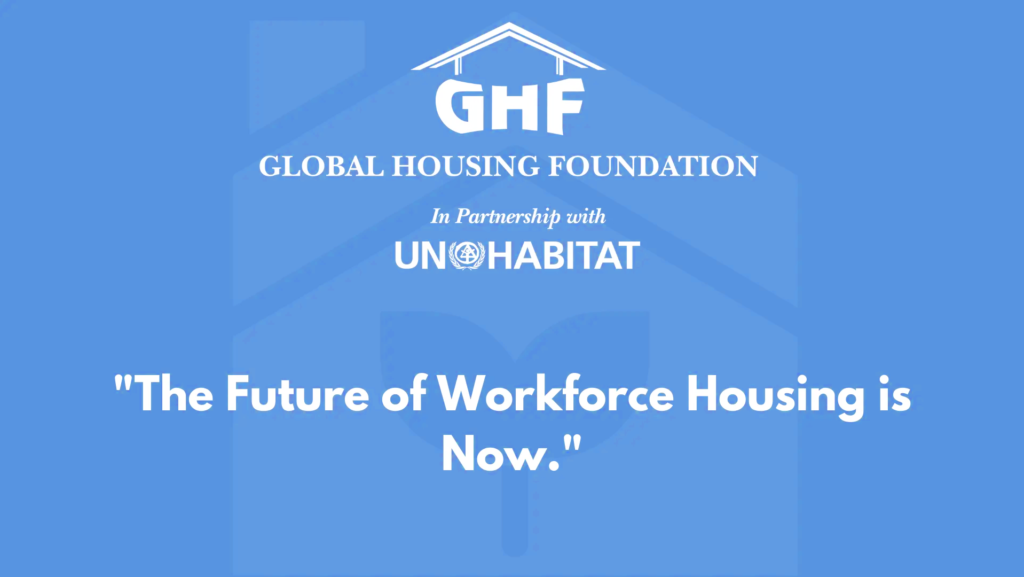 Join us for "The Future of Workforce Housing is Now: Innovative, Creative & Sustainable Solutions from Around the World", an interactive live conference hosted by the Global Housing Foundation.
Monday, October 25
12:00PM EST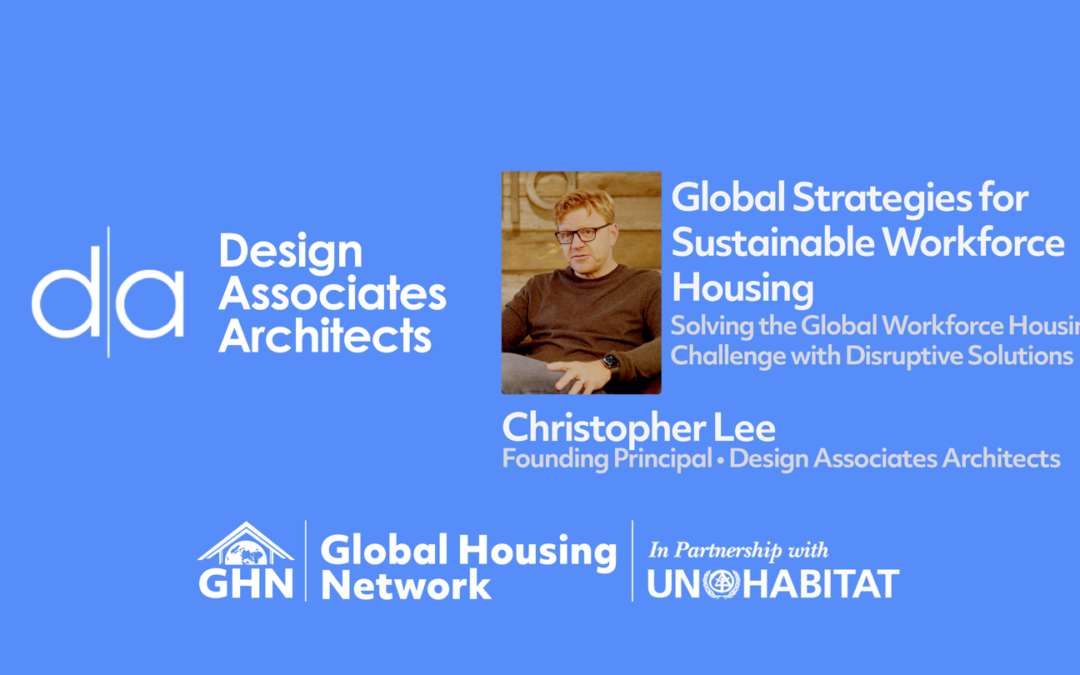 Christopher Lee, Founding Principal of Design Associates Architects and Board of Directors at Global Housing Foundation, discusses disruptive solutions to solving affordable housing through the lens of an architect with a demonstrated history in government-private...
Breaking News From our Partners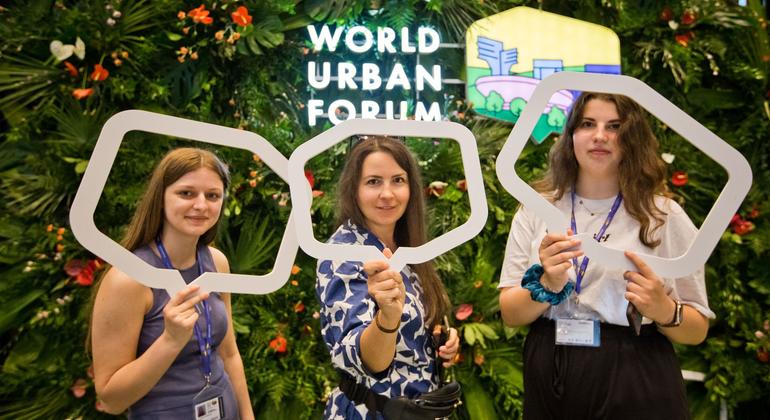 A new United Nations report says that rapid urbanization was only temporarily delayed by the COVID-19 pandemic, with the global urban population back on track to grow by another 2.2 billion people by 2050.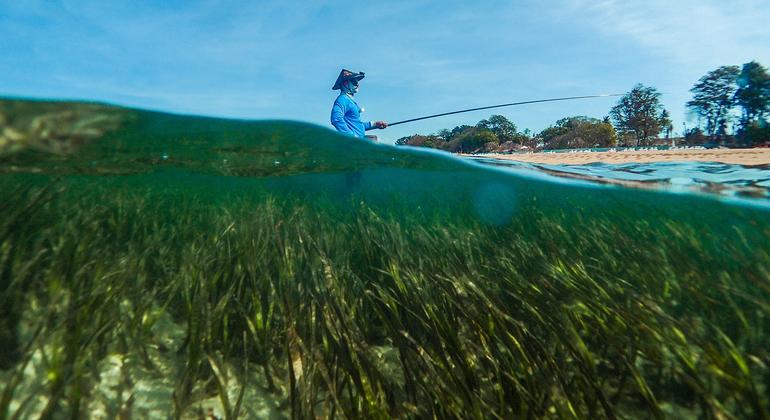 With the livelihoods of about 40 per cent of the world's population living at or near a coast, the second day of the UN Ocean Conference under way in Lisbon focused on strengthening sustainable ocean-based economies, managing coastal ecosystems.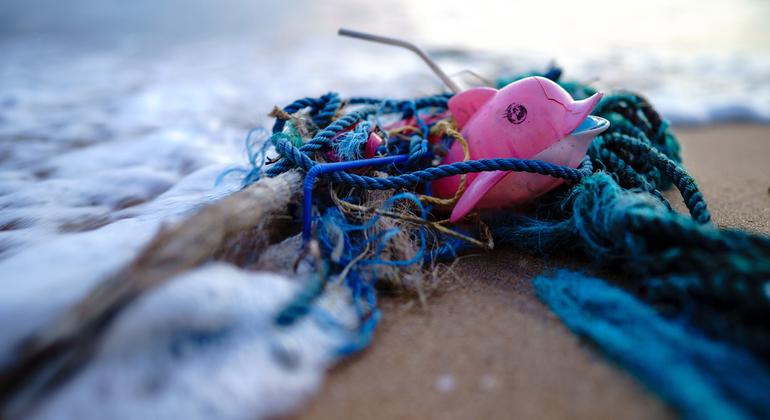 On Monday, thousands of people gathered at Altice Arena in Lisbon, Portugal, for the first day of the long-awaited UN Ocean Conference. Riding on the global momentum generated by the event, experts are pushing for a new international commitment to combat pollution,...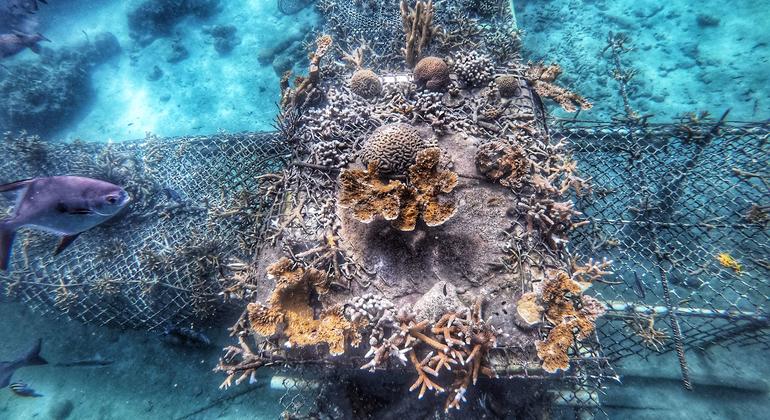 The marine treasures of Colombia are often overlooked, as the country is known more for its mountains and the colourful towns that dot its coffee region. But just below the waves, a vibrant undersea world with over a thousand square kilometres of coral reef awaits...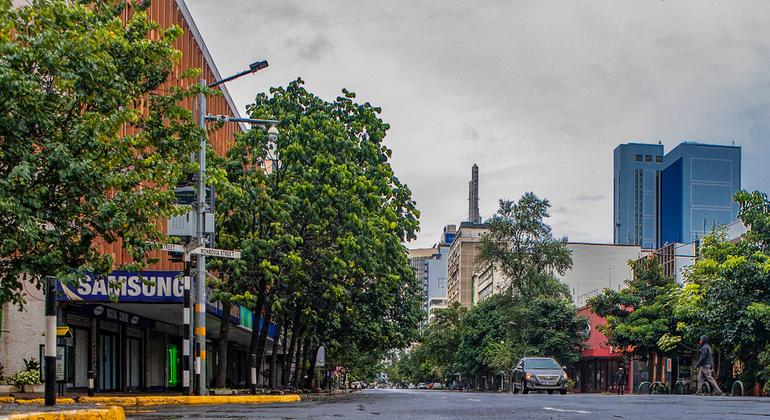 Making cities more inclusive must be part of global efforts to recover from the COVID-19 pandemic, UN Secretary-General António Guterres said in a message to the World Urban Forum, which opened in Katowice, Poland, on Sunday.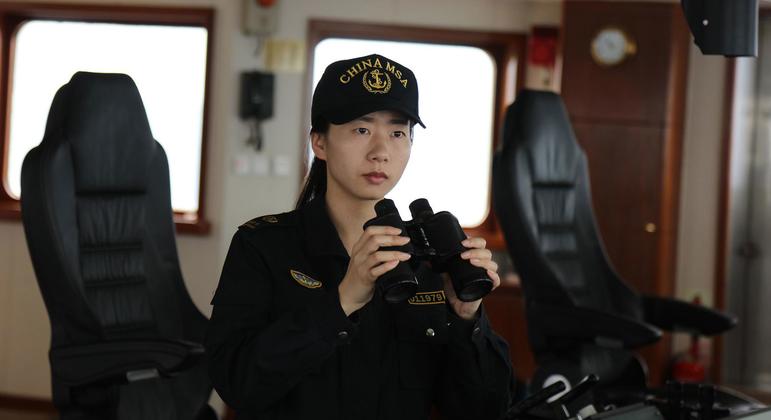 The United Nations has underlined its support for the men and women working at sea, whose immeasurable contributions help to keep global trade moving.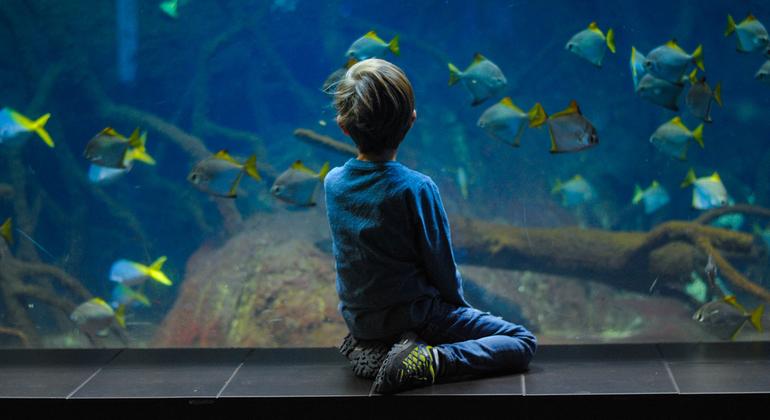 The ocean holds the keys to an equitable and sustainable development path for all. This is the premise behind the UN Ocean Decade and it will be in the spotlight during several major international summits this year to promote ocean health, including the UN Ocean...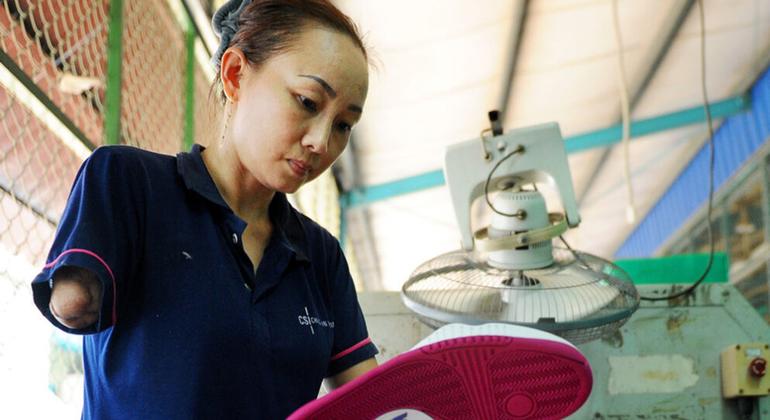 We have the tools to end the "systemic marginalization" of persons with disabilities, the UN chief told the 15th Conference of States Parties to the Convention on the Rights of Persons with Disabilities on Tuesday.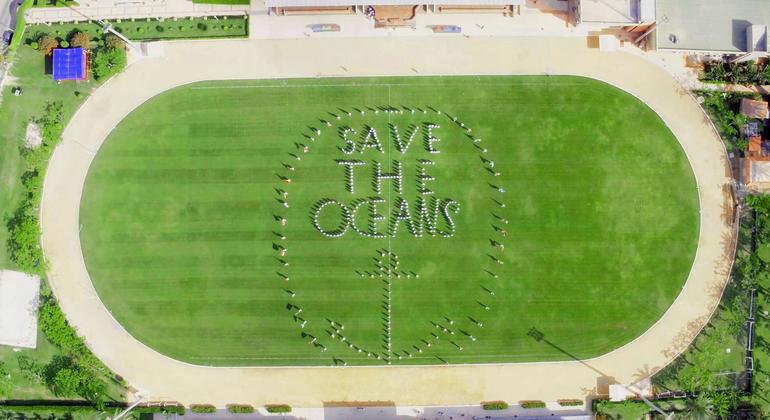 At first, they look like bright spots of white casting shadows on a lush green lawn. As the drone camera swoops into the sky, it becomes clear that these are people – more than 200 students from half a dozen different countries – lining up to spell out a clear message...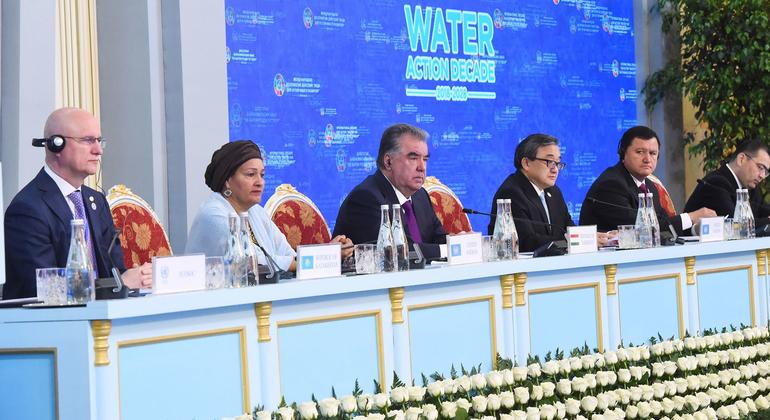 During a visit to Tajikistan, Deputy Secretary-General Amina Mohammed congratulated the country on its 30th anniversary of UN Membership and attended a Cooperation Framework signing ceremony that "reflects our strong partnership".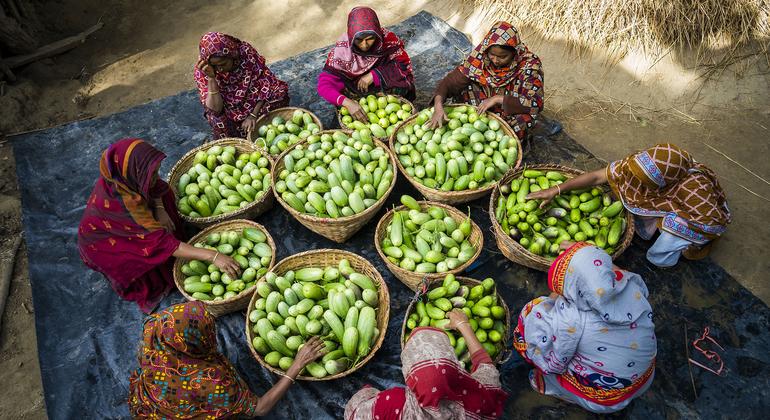 Safe food is one of the most critical guarantors for good health, the UN said on Tuesday – the fourth global World Food Safety Day – aiming to mobilize action for preventing, detecting and managing foodborne risks and improving human health.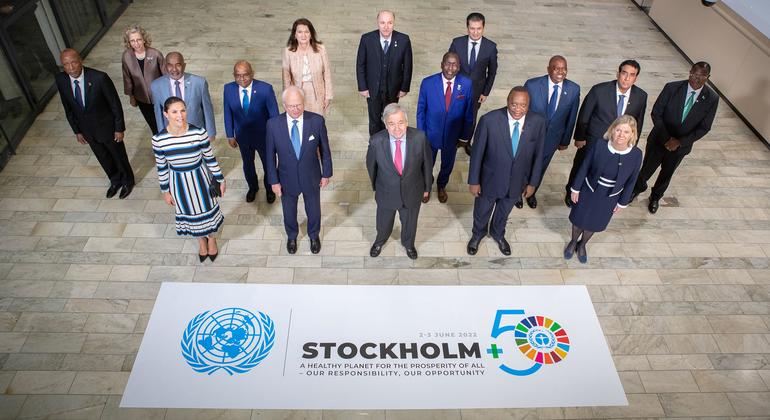 The Stockholm+50 environment conference came to a close on Friday with a call for real commitments to urgently address global environmental concerns, and for a just transition to sustainable economies, that work for all.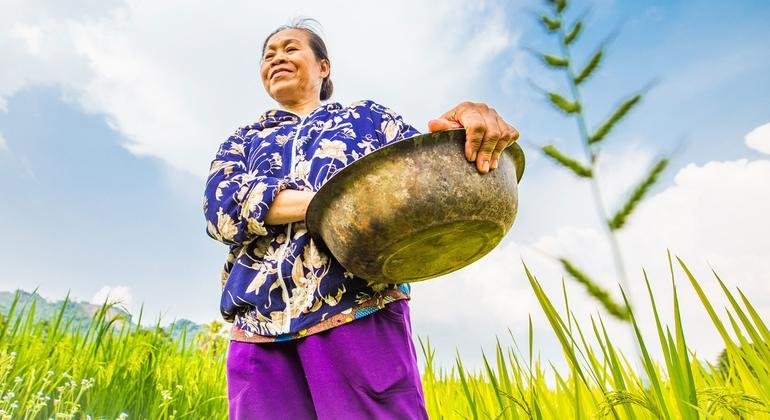 "This planet is our only home", Secretary-General António Guterres said in his message for World Environment Day, to be marked this Sunday, warning that the Earth's natural systems "cannot keep up with our demands".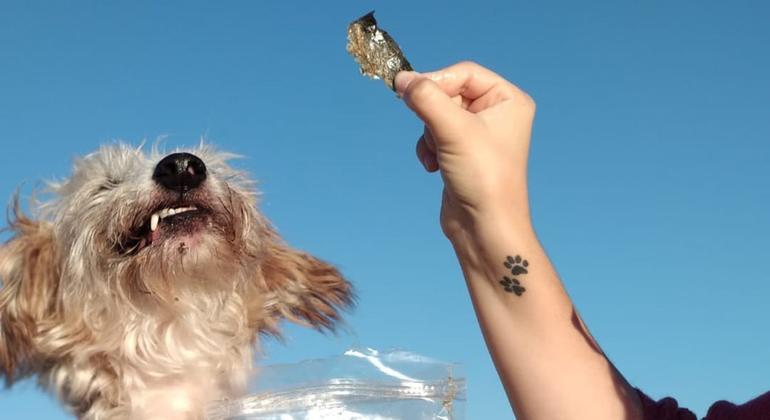 There's no doubt that food loss and waste, has been undermining the sustainability of our food systems. In an effort to counter this, some small businesses around the world are putting the focus on new sustainable waste management practices.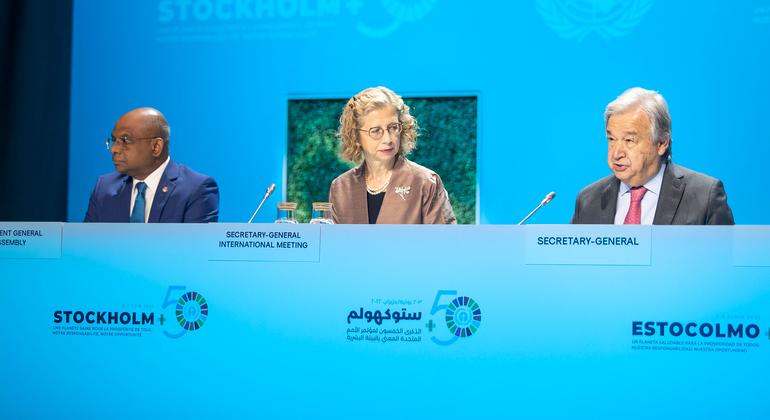 Global wellbeing is at risk – and it's in large part because we haven't kept our promises on the environment – UN Secretary-General António Guterres said on Thursday.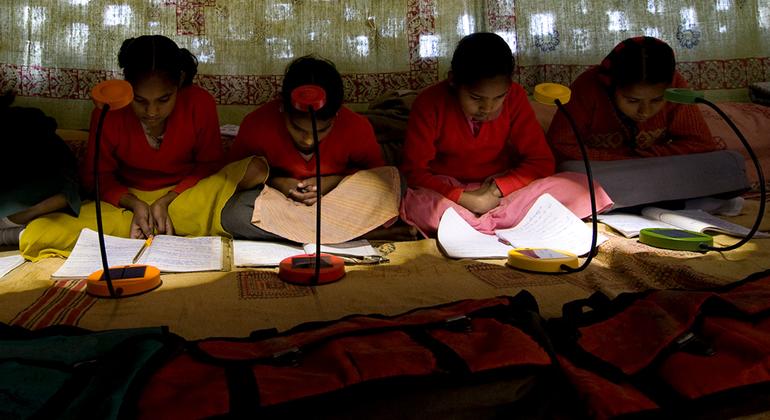 The COVID-19 pandemic has slowed progress towards universal access to electricity and clean cooking fuels and technology, and fallout from the war in Ukraine could result in further setbacks, according to a UN-backed report, published on Wednesday.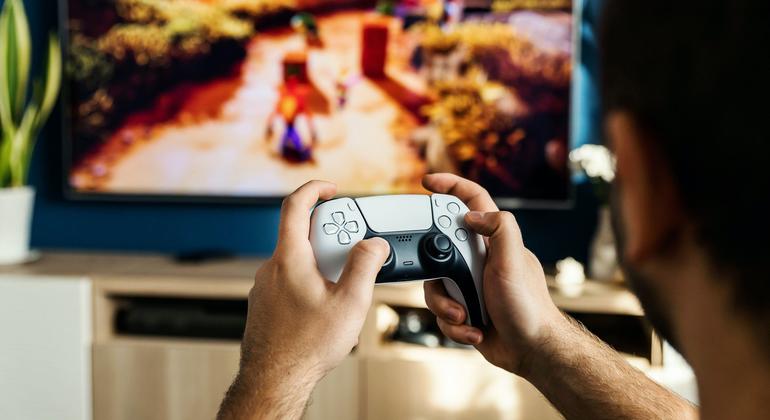 From climate and environment themed videogames to special features, pop-ups, and real-life tree-planting opportunities embedded within beloved classics like PAC-MAN or Angry Birds, the gaming industry is working with the United Nations to engage audiences like never...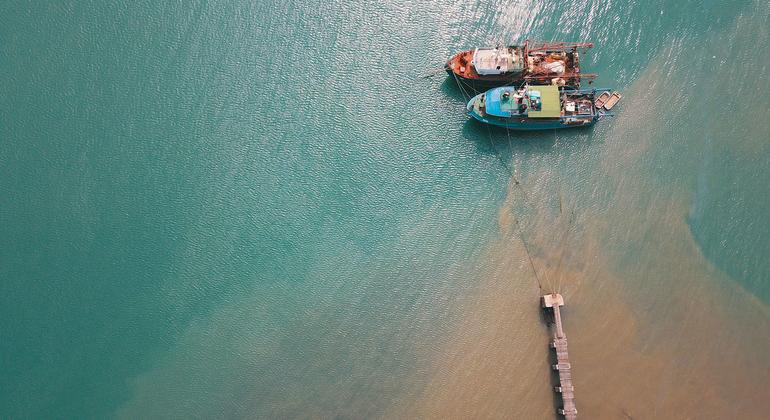 The Ocean is the planet's largest ecosystem, regulating the climate, and providing livelihoods for billions. But its health is in danger. The second UN Ocean Conference, due to take place in June, will be an important opportunity to redress the damage that mankind...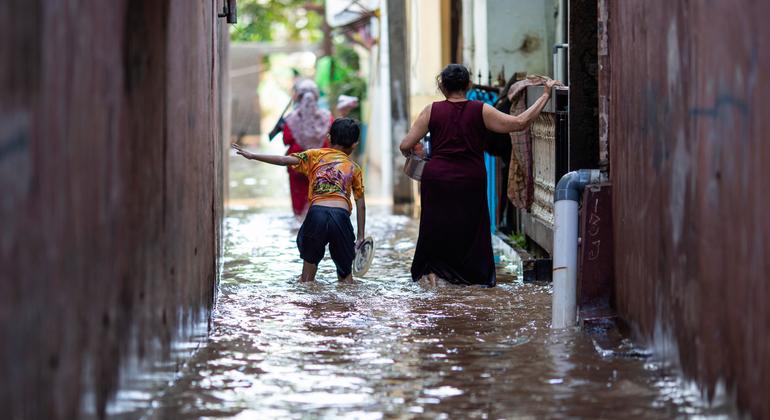 More countries must "think resilience", and urgently adopt and improve early warning systems to reduce risks from an increasing number of disasters across the world, a UN disaster forum concluded on Friday.
African countries are at the vanguard of a vital transformation of food systems to simultaneously address food security, nutrition, social and environmental protection – all while boosting resilience – said the UN chief on Thursday.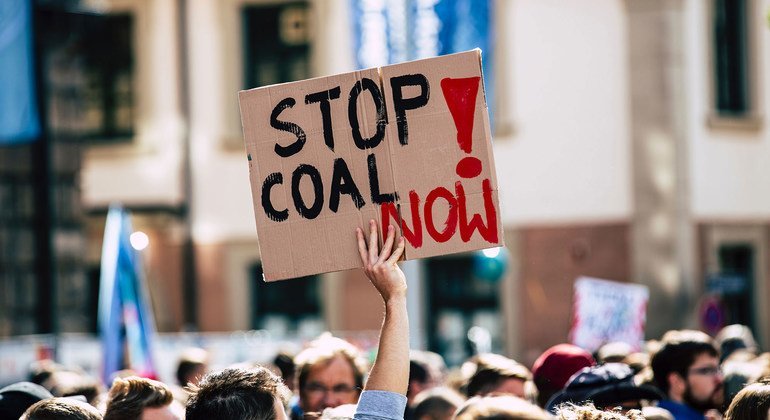 Today's college graduates can become the generation to succeed "where my generation has failed" the UN chief said on Tuesday, urging the class of 2022, not to work for "climate wreckers" in industries that continue to profit from fossil fuels.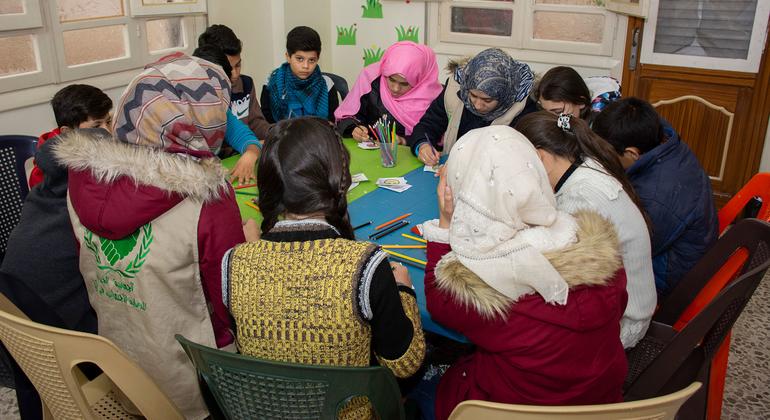 More than 33 million new jobs need to be created by 2030 in the Middle East and North Africa region by 2030, if the world's largest unemployment hot spot is to be substantially improved, four United Nations agencies said on Monday.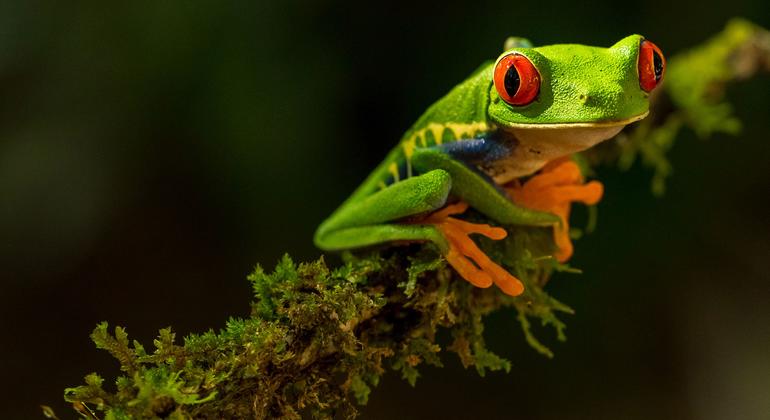 Three-quarters of the land-based environment and about 66% of the marine environment have been significantly altered by human actions. On the International Day for Biological Diversity, the UN Secretary-General urged to end the 'senseless and destructive war against...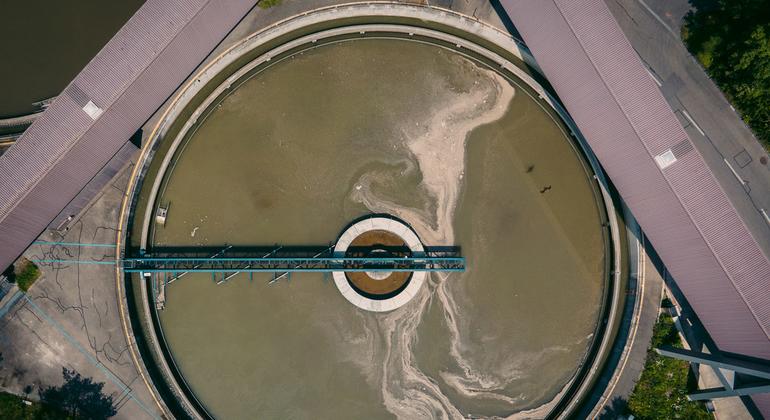 Climate change is set to increase pressure significantly on people's access to water and sanitation unless governments do more to prepare key infrastructure now, the UN warned on Friday.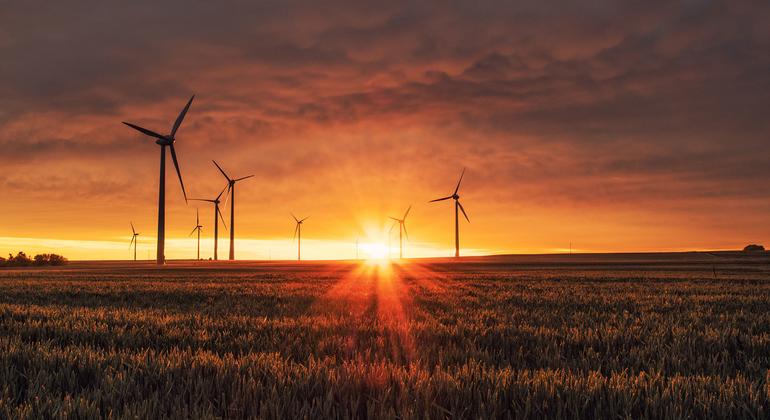 Greenhouse gas concentrations, sea level rises, ocean heat levels and acidification, all set new records during 2021, while some glaciers reached the point of no return, according to the latest flagship report from the World Meteorological Organization (WMO),...
Global Housing Indicators
The Global Housing Network
In response to the ongoing digitization of services due to COVID-19, the Global Housing Foundation has created a new data-driven platform aimed at aggregating and presenting otherwise hard to find resources to further raise awareness for our mission of building housing for the poor.
Virtual Conferences
Browse by Category
The Future of Workforce Housing is Now: Innovative, Creative & Sustainable Solutions from Around the World
On Monday, October 25 12:00PM EST, in celebration of United Nations Day, the Global Housing Foundation will facilitate a virtual program highlighting new and innovative solutions to solve workforce housing from around the world.
Tune in to hear from industry experts and become inspired by the groundbreaking solutions set to transform the affordable housing crisis for the better.
United Nations Day 2020
On Saturday, October 24, in celebration of United Nations Day, the Global Housing Foundation facilitated a completely virtual program highlighting Global Strategies for Sustainable Workforce Housing with Innovartive Solutions to Win the War Against Poverty, Healthcare & Crisis.