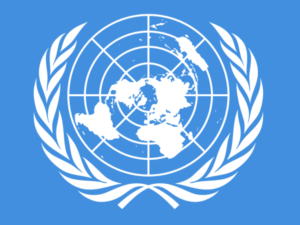 Global Strategies for Sustainable Workforce Housing: Innovative Solutions to Win the War Against Poverty, Healthcare & Crisis.
Run of Show

Our program is planned to roughly adhere to the following timeline:

COMMENCEMENT OF PROGRAM

Welcome & Introductions: 

Owen Gwyn, GHF Chairman

Global Housing Foundation Overview: 

Sharon Young, GHF President

The History of Global Housing Foundation:

Debbie Petersen, Colette Fraenkel, Robyn Frank

Speakers:

Zaigham Mahmood Rizvi

Chairman, Naya Pakistan Housing Program

"Building a Global Future: Affordable Housing Challenges 

Issues and Possible Answers 

Supply-Side and Finance-Side"

Chris Herbert

Managing Director, Joint Center for Housing Studies at Harvard University

"The Effects of COVID on Housing for America's Most Vulnerable Workers"

Ralph Winnie, Jr.

Vice President, Global Business Development at the Eurasian Business Coalition & Director of The Eurasia Center's China Program

Partner of Henson, Pang and Winnie, International Law Firm and Consulting Group, Washington, DC and China

"Workforce Housing in Eastern Europe and Central Asia"

Lutine de Boer

Regional Program Manager Housing, Region Alkmaar (part of Holland Boven Amsterdam)

"Housing Challenges in North Holland"

Katherine Shahani

Director, Grupo Shahani (Panama)

Advisor, Global Housing Foundation

"Workforce Housing: Strengthening Hope on a Global Basis"

Christopher Lee

President, Design Associates Architects 

Director, Global Housing Foundation

"Solving the Global Workforce Housing Challenge with Disruptive Solutions"

Questions & Answers

"Introduction of Global Housing Network"

Owen Gwyn

Conclusion of Program
Workforce Housing Has Never Been More Important
Not only should everybody have a place to shelter when disaster strikes, but access to housing permeates far beyond first-order problems. Public health issues arise from increased risk of disease spread, mental health issues become commonplace, and healthy economies require their workforce to be motivated and productive.
Ask a question, propose solutions, get involved.